Durability and Superior Strength
GLC 405 ABS Roof Top Luggage Carrier is constructed with ABS blow-molded side, front, and rear frames. The ABS material used, Acrylonitrile Butadiene Styrene, offers superior strength and impact resistance. The in-house manufacturing process utilizing advanced blow molding technology ensures a flawless Class A surface finish.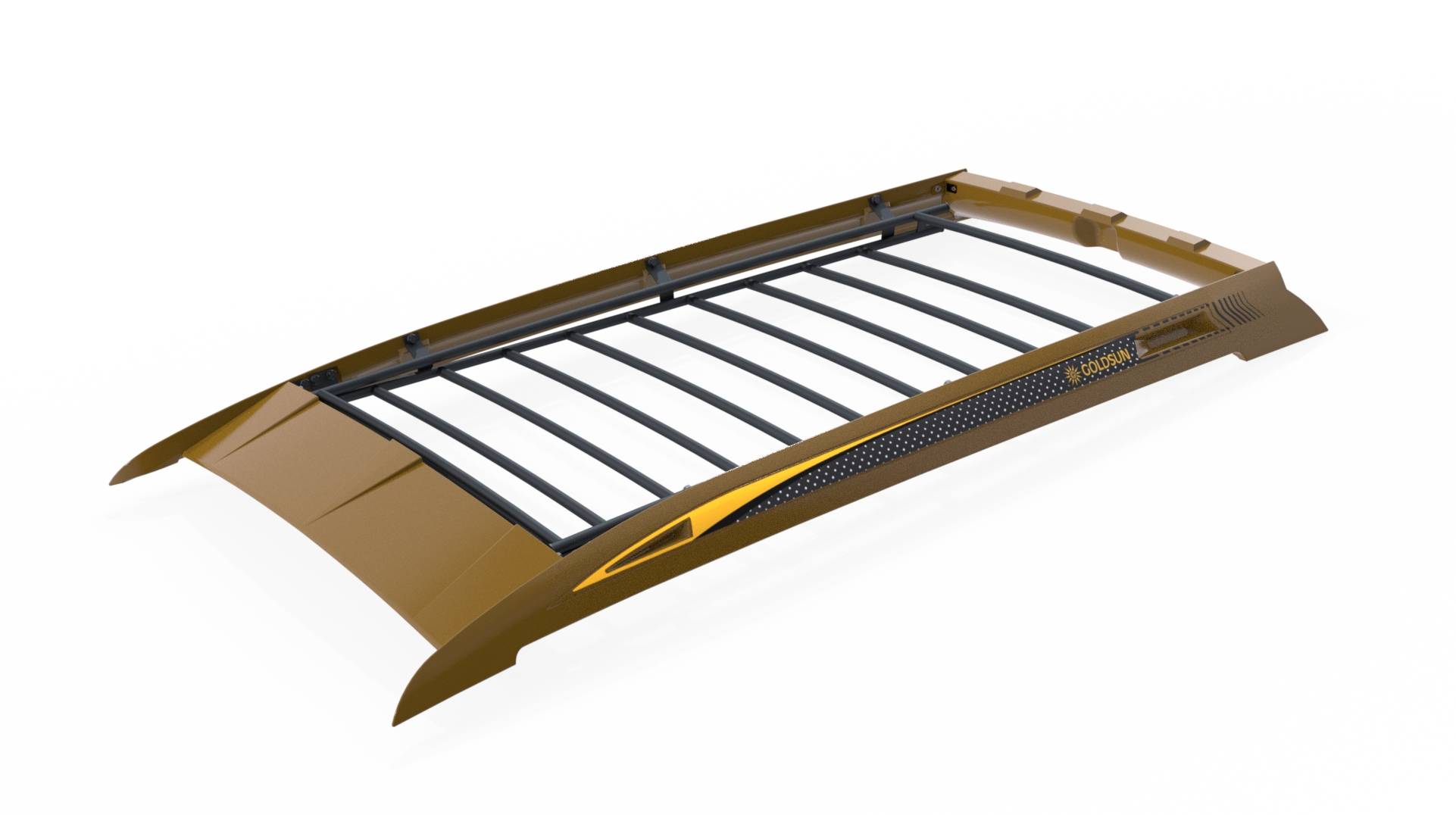 Long-Lasting Performance and Stability
To ensure long-lasting performance, the steel frames and brackets of the GLC 405 ABS Roof Top Luggage Carrier are coated with high-quality anti-rust treatment. The meticulously connected round steel tube welded assembly frame provides remarkable stability and durability, allowing the carrier to withstand the rigors of your journeys, even when loaded Spread out weight 50 kg.
Ample Space and Intelligent Design
The GLC 405 ABS Roof Top Luggage Carrier is intelligently designed with your convenience in mind. It offers ample space to accommodate all your belongings while maintaining a sleek and slim aerodynamic profile that seamlessly aligns with your vehicle's character line. This design reduces drag and enhances fuel efficiency. Additionally, the carrier is optimized to maximize storage capacity, allowing you to carry extra luggage without compromising comfort.
Resilient and Robust Construction
The body-color paint finish on the rooftop carrier ensures its resilience against diverse environmental conditions. The carrier's profile is thoughtfully shaped to maintain excellent aerodynamics, seamlessly integrating with your vehicle's body design. The front and side frames of the luggage carrier are securely connected using anti-rust coated steel clamps and high-quality screws, reinforcing the outer skeleton and adding to its robustness.
Reliable and Stylish Travel Companion
Experience the freedom of carrying additional luggage with ease and style using the GLC 405 ABS Roof Top Luggage Carrier. It offers a reliable and efficient solution for all your travel needs, whether you're embarking on a family vacation or a weekend getaway. This carrier ensures a comfortable and enjoyable journey, serving as your trusted companion throughout your adventures.